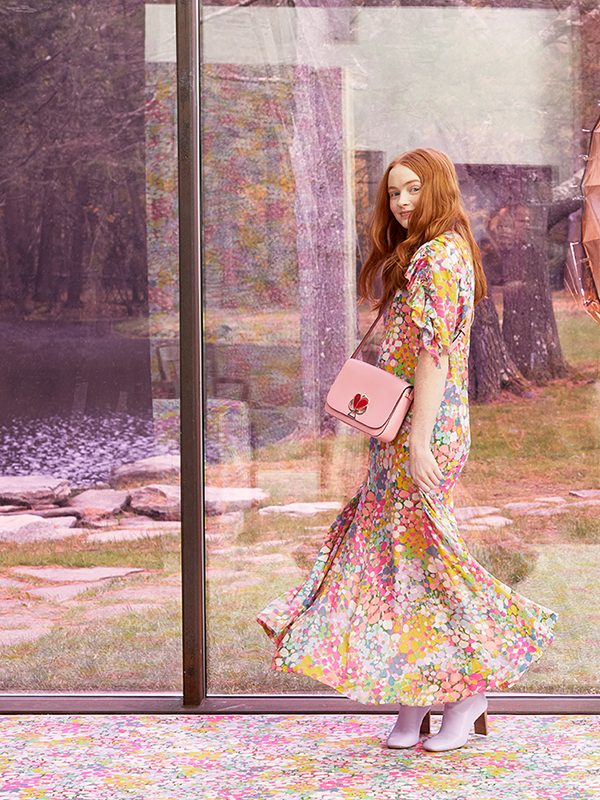 The Company
crisp color, graphic prints and playful sophistication are the hallmarks of kate spade new york. from handbags and clothing to jewelry, fashion accessories, eyewear, shoes and gifts, our exuberant approach to the everyday encourages personal style with a dash of incandescent charm. we call it living colorfully.
kate spade new york has over 300 retail shops internationally, and our colorful products are sold in more than 450 doors worldwide, in every time zone and on every continent. whether in san francisco, sao paulo or shanghai, our shops are always warm and inviting.
welcome to kate spade new york.
The History
it all started back in 1993, with kate brosnahan's search for the perfect handbag. soon after, the brand debuted with just six silhouettes, combining clean, utilitarian shapes and colorful palettes in an entirely new way. and so kate spade new york was born.
women and fashion editors fell for the brand's fresh, modern sensibility, and a first shop swiftly followed in 1996. as the company grew, its signature graphic approach and trademark wit created a shorthand for the brand recognizable the world over.
in 2006 kate spade new york was acquired by liz claiborne inc., and shortly thereafter deborah lloyd became the creative director and co-president. under her watchful eye the brand flourished, while staying true to its original optimistic-yet-irreverent spirit. in her first year deborah launched ready-to-wear and costume jewelry collections, delighting fashion insiders and longtime enthusiasts, quickly followed by the introduction of bedding, legwear and fragrance.
under the creative direction of deborah lloyd and craig leavitt as ceo, kate spade new york has grown quite a bit since its beginning almost twenty years ago. its shops span from sao paulo to shanghai, while its bold hues, statement-making silhouettes and clever twists on classic pieces continue to captivate consumers around the globe. from just six simple handbags, the brand now offers the kate spade new york consumer an entire world in which to live colorfully, from handbags for any occasion to luggage, swimwear, perfume, shoes, legwear, jewelry, stationery, eyewear, tabletop, bedding and gifts.
all the while, the brand has never lost sight of where it began. its exuberant approach, commitment to curiosity and passion for sharing its colorful world still shapes everything kate spade new york.
live colorfully