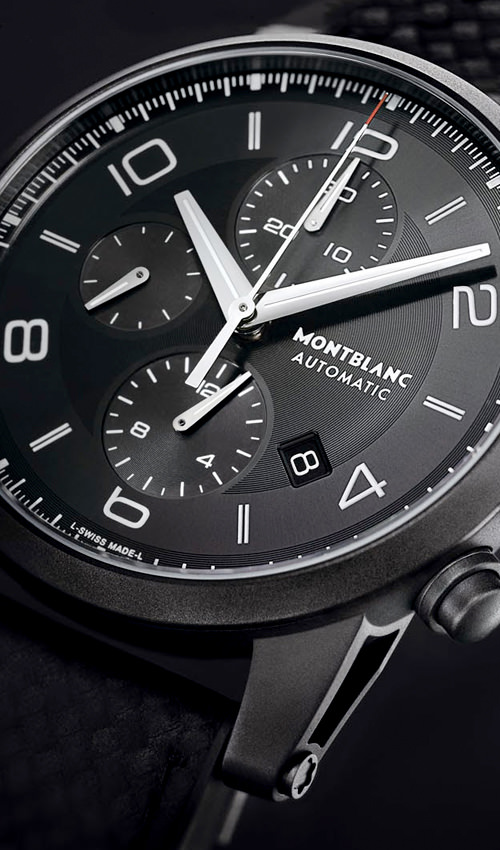 For over a century, the name Montblanc has symbolized the very highest standards. Standards that are embodied by every product that bears the white Montblanc emblem: Traditional craftsmanship, Timeless appeal and a hallmark of character. Each product passes through the hands of the master craftsmen at Montblanc with a part of their passion impressed within.
Montblanc's latest line of timepieces comprises products that not only uphold the company's traditional values but also explore the frontiers of fine watchmaking. Those who value the refinement, the dedication and the innovative drive that defines the Swiss tradition of watchmaking will find the true measure of a Montblanc watch in the precision mechanisms created in Montblanc's two long established Manufactures housed in the picturesque Swiss villages of Le Locle and Villeret.
As the word Manufacture indicates, both workshops belong to a select group of watchmakers that design, develop and produce their own calibres in-house from start to finish. Drawing on expertise that has thrived in the Jura Mountains since the 18th Century, the craftsmen responsible for Montblanc's premium watch collections practice techniques that have stood the test of time, while continuing to reinvent the intricate art of watchmaking.