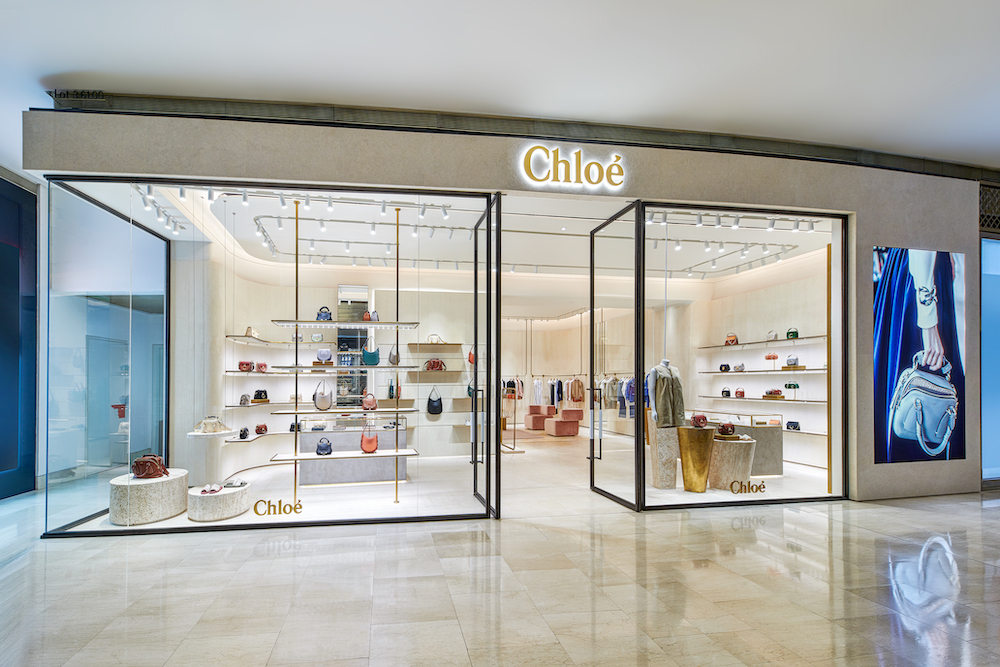 Chloé is pleased to announce the opening of its first boutique in malaysia in partnership with valiram, located in the pavilion shopping centre in kuala lumpur.
Conceived to create the experience of personalized luxury, the 111 sqm store presents a modern and refined design that bridges the feminine codes of the maison with a decidedly modern spirit. the entrance spans a vast glass screen from one end to the other, offering complete visibility and openness between the boutique and the mall. surfaces alternate between smooth and tactile, while curving panels and furniture introduce sensuality to a spacious yet intimate layout. white surroundings illuminated by soft lighting are punctuated with accents of cream, beige and rose – an evolution of the emblematic chloé palette. muted brass metal fixtures appear like glowing accents in harmony with the hardware detailing on bags and the refined jewellery designs.
At once simplified and sophisticated, the boutique design delivers a pure statement from which the spectrum of chloé collections – bags, ready-to- wear, accessories, shoes, and perfumes – all have pride of place.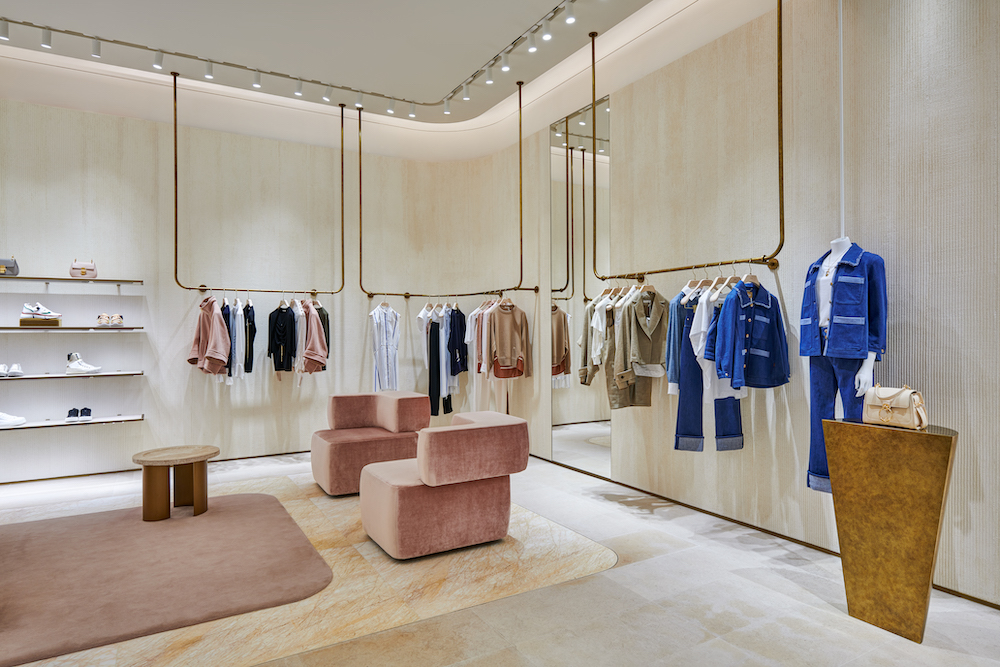 Address: lot 3.61, Level 3, Pavilion Kuala Lumpur
Opening hours: Monday – Sunday, 10am – 10pm
Tel: 03-2110 4799