Tory Burch
Tory Burch is an American lifestyle brand that inspires people around the world to live in full color with character, beauty and confidence. Launched in February 2004, the collection is classic in spirit with a modern sensibility, embodying the personal style of the company's Executive Chairman and Chief Creative Officer, Tory Burch. The brand's unique aesthetic resonated from the beginning, and the company has grown into a global business.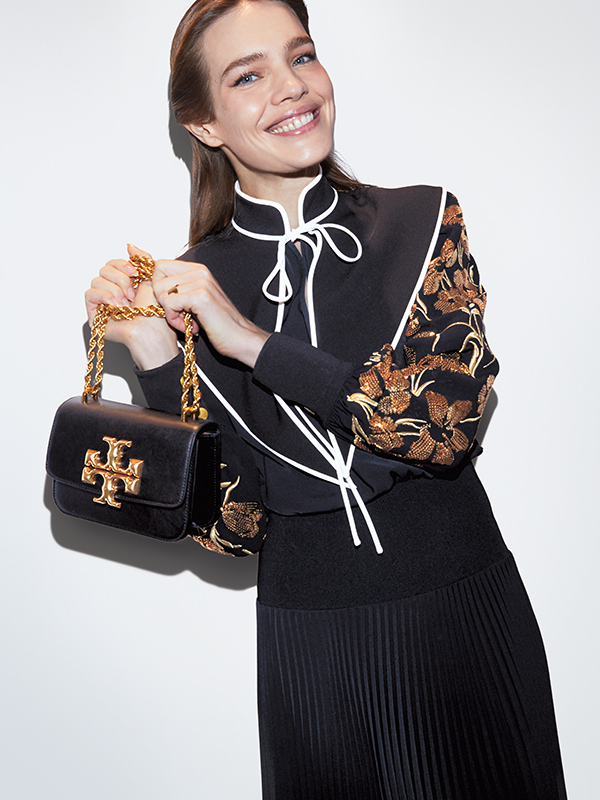 "This Fall/Winter 2020, we were inspired by Francesca DiMattio's sculptures. Her work "imbues the decorative with strength and power." The collection reinterprets classic and nostalgic themes: menswear suiting cut with a softer shape, structural details played against fluid silhouettes, historic references reworked with modern ideas.
She launched Tory Burch in 2004 with a small boutique on Elizabeth Street in Manhattan, and since then the brand has grown into a global business with more than 150 freestanding stores in cities from New York and Los Angeles to Shanghai, Milan and, Paris, as well as a presence in more than 3,000 department and specialty stores worldwide.