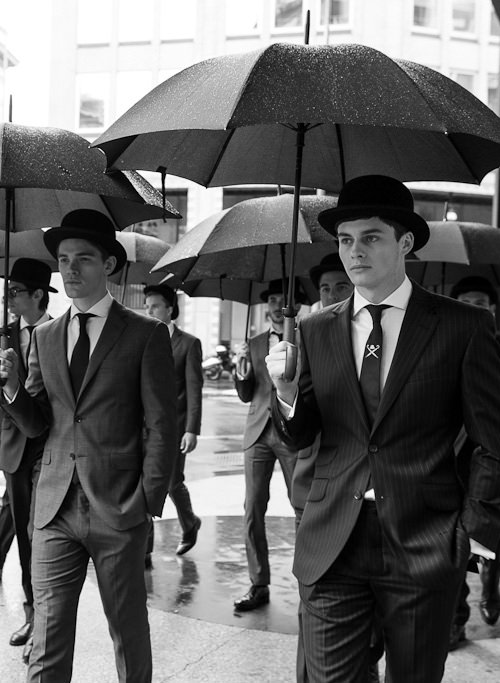 Back in 1979, Jeremy Hackett and Ashley Lloyd-Jennings meet in the Portobello Road, West London both combing the market for good second-hand traditional British men's clothing. A business partnership is soon started with a small stall in Portobello, selling on the clothing after cleaning and repairs.
Soon it becomes apparent that market demand will always exceed supply of quality second-hand clothing. The two partners decide that the answer is to manufacture from new, to complement the second-hand offering.
In the ensuing years they opened further stores in London and internationally. By 1991 there were seven stores in London and a very successful business in Spain. It was at this point that Dunhill Holdings PLC bought a majority shareholding in Hackett to complement its other brands such as Alfred Dunhill and Mont-Blanc.
In 1987 Hackett first becomes involved in the sport of polo. Approached by two army officers looking for sponsorship, the Hackett Polo Team is formed and plays out of Guards Polo Club. This is the beginning of the Hackett polo shirt.
Since then, Hackett has been involved in many sports including car racing (in partnership with Aston Martin), polo (partnership with the British Polo Day), International tennis tournaments (the brand provides all the kit for the line judges and ballkids) boat racing and football (the brand is the official formal wear outfitter to Chelsea Football Club until 2016).
Today, Hackett is a symbol of all that is best in British style, with a reputation that still exceeds its rapidly growing retail and wholesale footprint. Hackett is now an established global brand offering "Essential British Kit" to customers across the world.
Hackett London has 63 standalone stores and 59 concessions worldwide. The brand is also present in numerous independent menswear retailers and department stores.