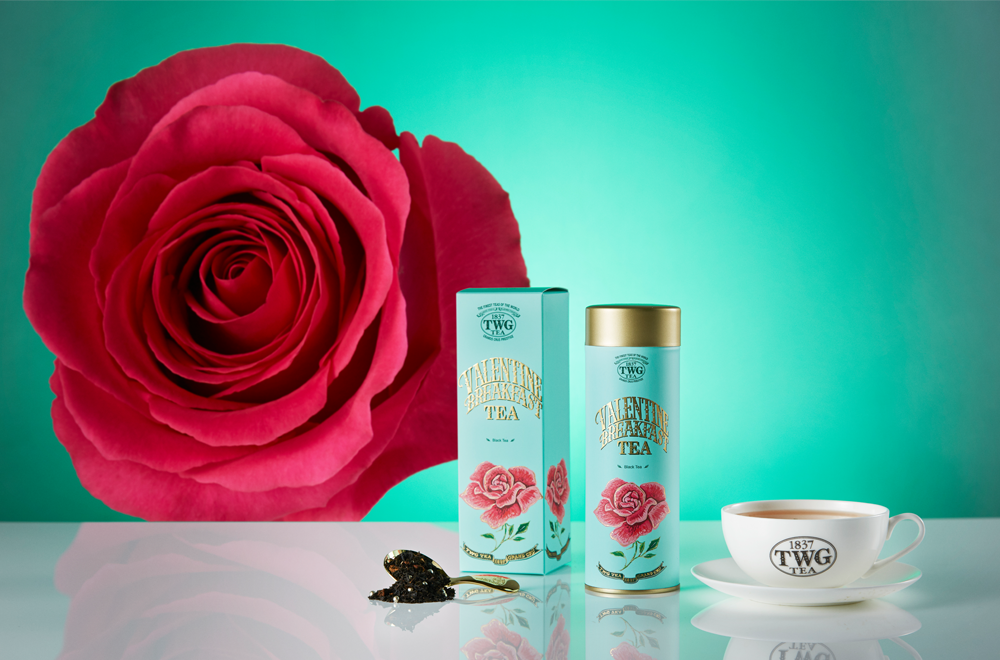 TWG Tea's dreamy Valentine Breakfast Tea
Enthrall your senses with TWG Tea's Valentine's special – the Valentine Breakfast Tea. An aromatic black tea with the lingering scent of sun-ripened fruits, the soft amber infusion is beaded with silver pearls, like luminous tears of joy. This limited-edition Valentine Breakfast Tea is exclusively available from TWG Tea's popular Haute Couture Tea Collection.
Love, Tea
Created in the spirit of high fashion, the Valentine Breakfast Tea will add more sparkle in your romantic life. It offers the promise of sweetness and joy, a promise that can be renewed each morning with a fresh brew. As sweet and enveloping as love itself, this delicate infusion makes for an impeccable cup of morning tea with your loved one.
Love, By Another Name
There is love, and there is the Valentine Breakfast Tea. No matter the love language, there is a treat to please everyone. TWG Tea has also created other luscious treats to sweeten up the day of love this year –the Valentine Breakfast Tea-infused Macarons and Chocolate Bonbons are bound to delight any valentine.