Colourful Since 1990
As we celebrate 30 years, we're feeling nostalgic while refusing to live in the past. We reference, repurpose, and reuse, as we strive to give everything we do a fresh and modern take. We're finding rich, earthy vibes in espadrilles, and have added a much needed dose of sparkle with oversized stones and shiny iridescence. Take on the season in a dreamy new range of pastels, or in the cool textures of futuristic joggers and sandals. To kick off 2020, we're celebrating the word COLORFUL and what it means to STEVE MADDEN as a brand. What does colorful mean to you this spring?
WOMEN'S COLLECTION
New pastels
We're reimagining what color means for Spring, which calls for celebrating a fresh new spectrum of pastels. From NECTUR and BULTRA's mint, to VALA's soft blue croc, they're sartorially inspiring and ultimately chic. BERTIE in washed denim is a fun new take on a Madden classic. We're just going to say it; Pastels for spring are kind of revolutionary.
Natural vibes
Get back to nature with our innovative new espadrilles, sleek wooden styles, and collection of monochrome nudes. Lift yourself higher with the help of MCKENNA's wedge heel and COWBOY's wild spirit. Those who prefer to keep it simple can relish in the ease of LOUNGE's chunky heels and stately straps. Finally, toss your must haves in BSCENE and head out the door to take on the day with a little clear sidekick. These natural staples are sure to bring color to your life in unexpected ways.
Spring sparkle
There's nothing better to help shake off the lingering winter feels than bold, colorful embellishment! We're loving the sexy nature of VALA's pointed spikes, and the playful rainbow of MICHELE's all-over snake. Embrace the subtle shimmer of B-SUMMIT-L's on-the-go iridescence, and BLIZI's perfectly totable, snake-loving glamour.
Urban action
Brighten up your kicks for Spring 2020 with bold silhouettes and hot, new colors. From tight knits to innovative transparency, you can take it to the streets in the futuristic cool of our athletic-inspired sneakers and sandal collection. Joggers like MAC and ARIS are easy on the feet and the eyes, and offer a fresh new take on the classic spring trend.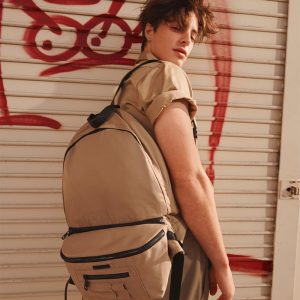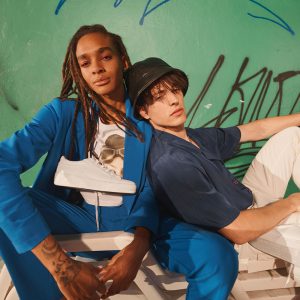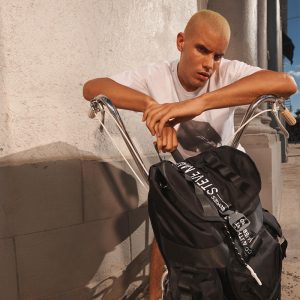 Grey matters
We're very into grey this season, in a range of looks and styles. Whether he prefers the softer side of the season with OFFSHORE and DEBINAR's nubuck, or ISLES' sporty knit camp – he's going to love life in neutral.
Loafer life
The slip on life is just easier and we're all about simple styling. Seek REVENGE for a mix of sporty and classic or choose VANTAGE for a futuristic high top must have.
Low riders
Low top sneakers are this season's go to, with minimal patterns and neutral tones. From subtle perforations to sleek stripes, OFFSHORE, HERSH and COASTAL are three perfect options.