The GODIVA 2015 Summer Romance chocolate represents different moving love stories, each with a sensation of delightful pleasure. Taste the subtleties of each.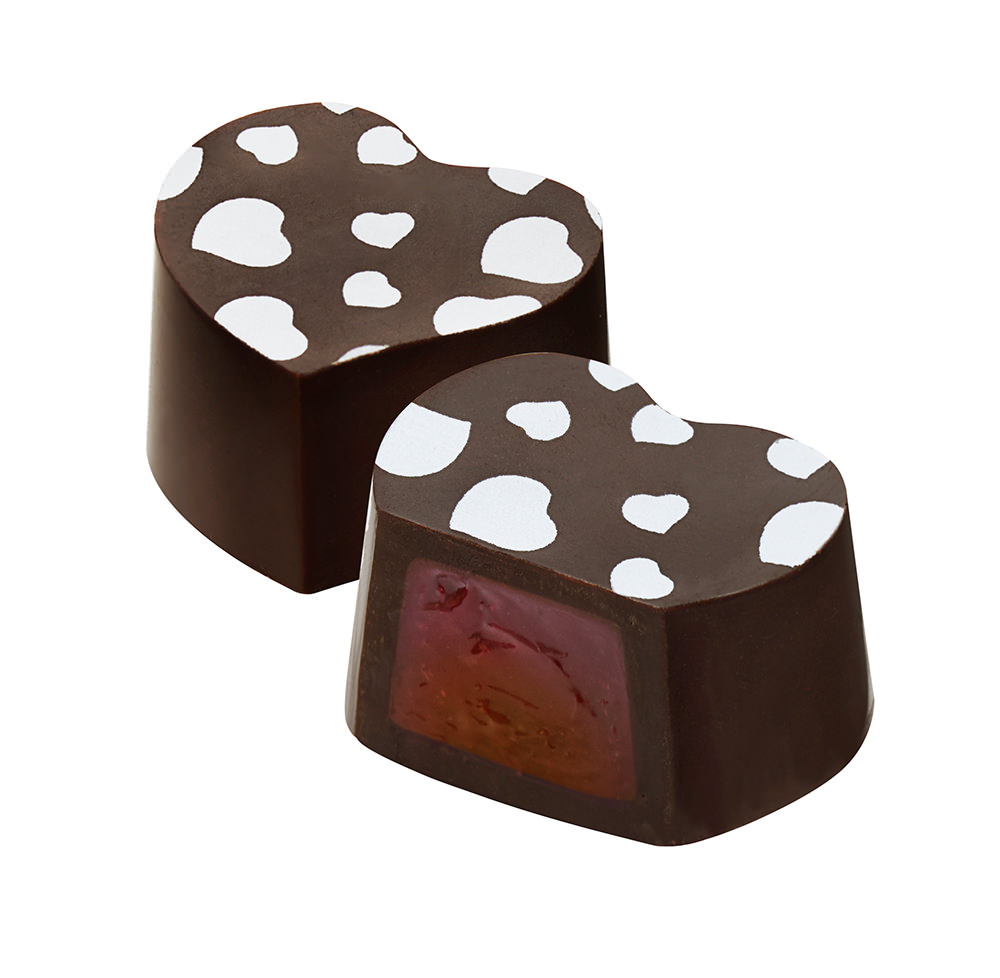 Cassis Coeur Noir
A refined white chocolate ganache delicately combined with intense, tangy blackcurrant, just like how love sparkles. The heart-shaped dark chocolate shell with white chocolate heart patterns; heart-to-heart, creates a romantic indulging atmosphere.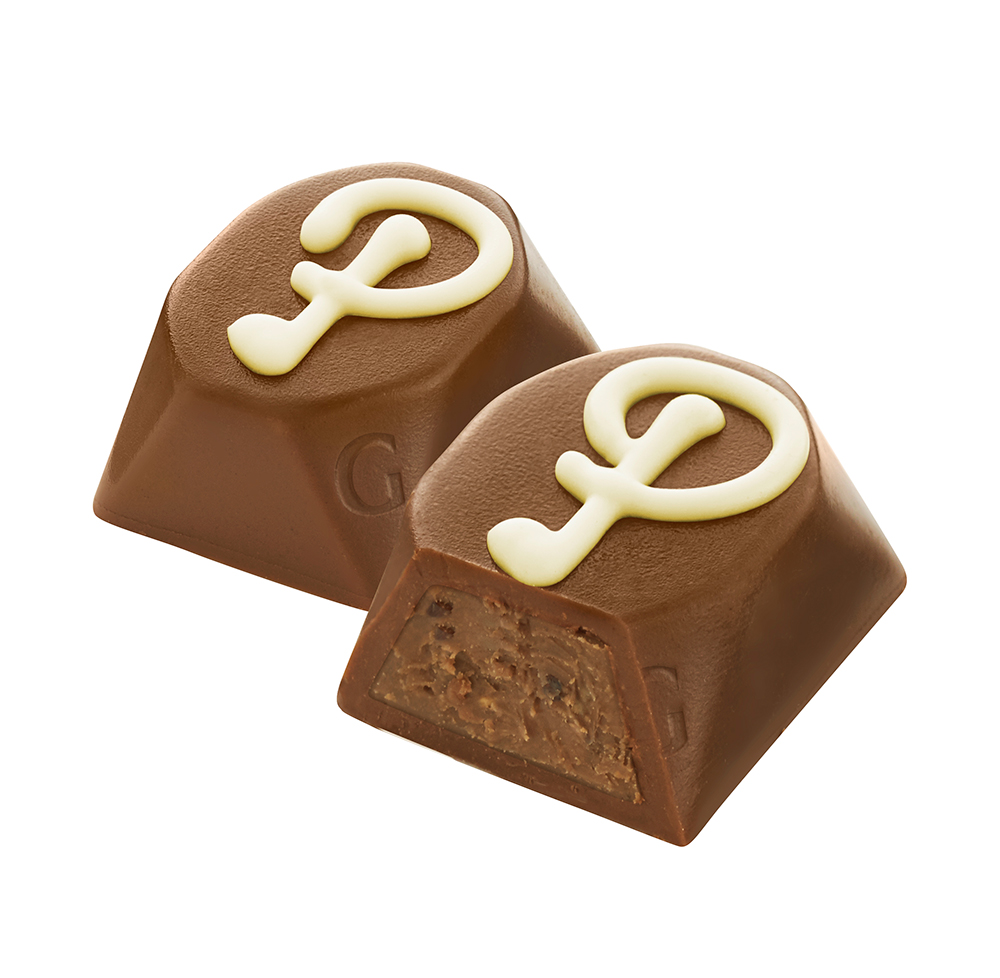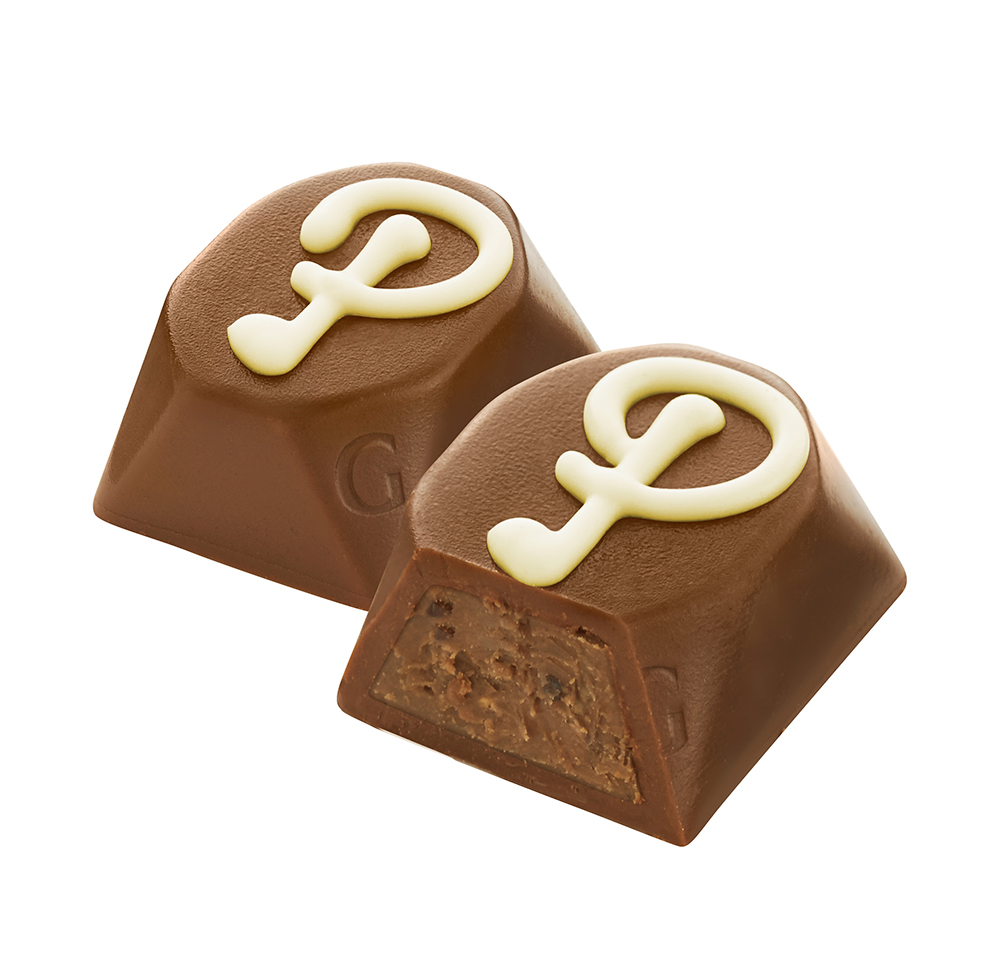 Caramel Noix de Pécan
A nice blend of caramelized pecan nuts and a silky caramel ganache, made with 64% dark chocolate from Peru, all covered in milk chocolate and decorated with the letter "P" ( Partoage), which means sharing in French; sharing the sweetness with the other half in the hot summer is how love blossoms.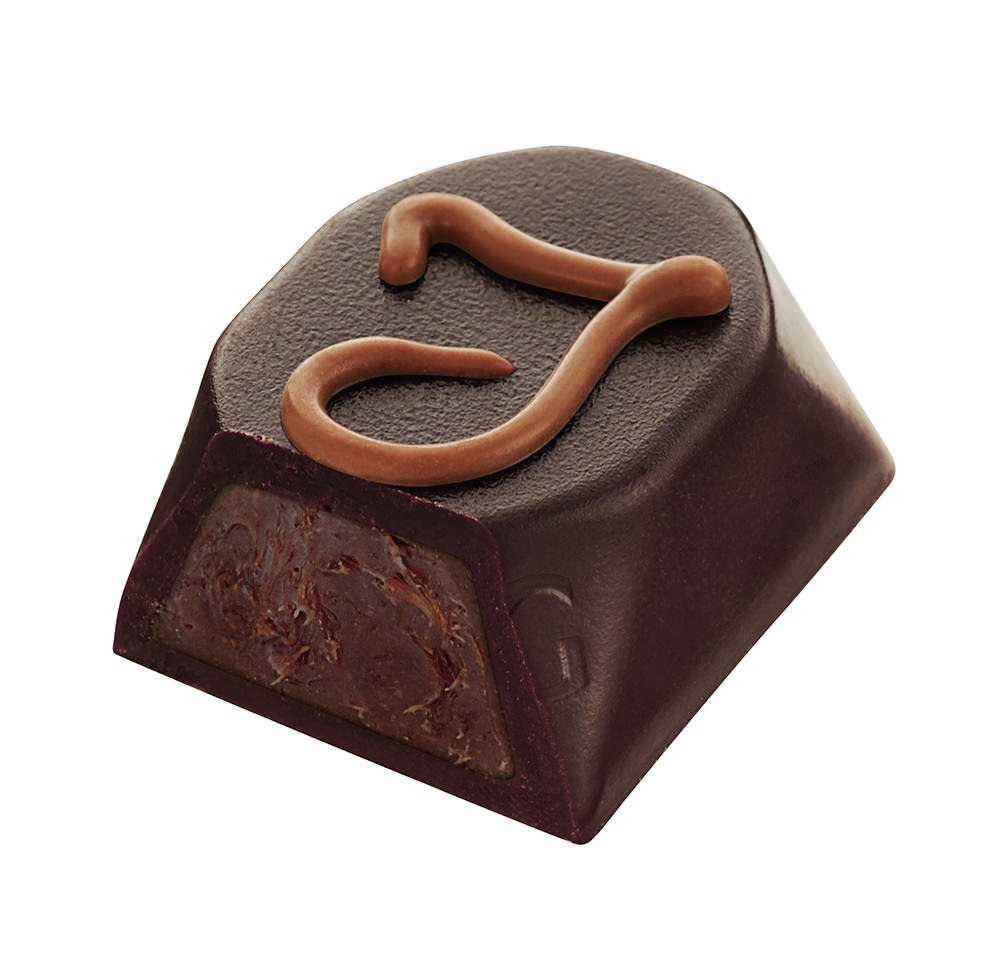 Framboise
A smooth milk chocolate ganache combined with sun-kissed raspberry, covered in dark chocolate and delicately decorated with the letter "J", which stands for Joie in French, meaning happiness and joy. The chocolate piece is full of romance; not only does the dark chocolate provoke the taste buds but also the joy of love.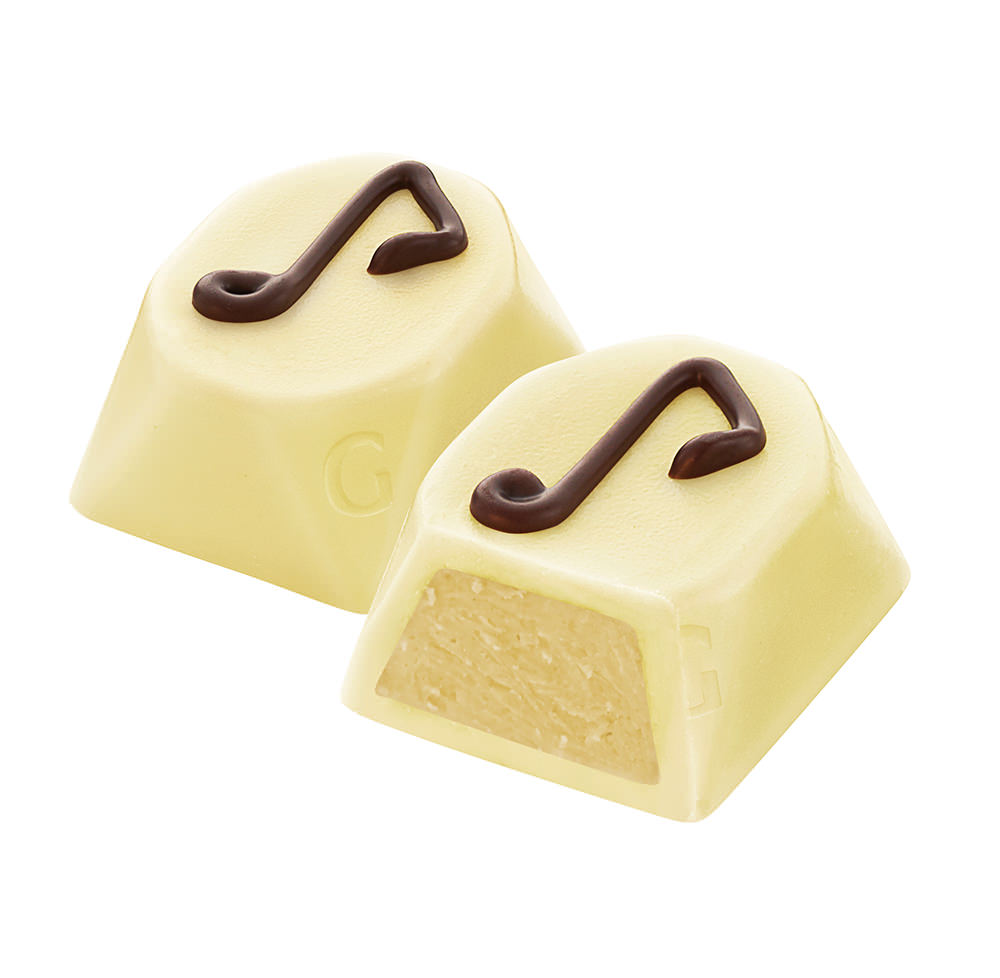 Pistaches Amandes
Handcrafted with a music note, a characteristic white chocolate praliné made from a fine blend of almonds and caramelized pistachios, coated in white chocolate; with just a small bite, crunchy nuts and the smoothness of chocolate lingers in the mouth, just like a romantic lullaby.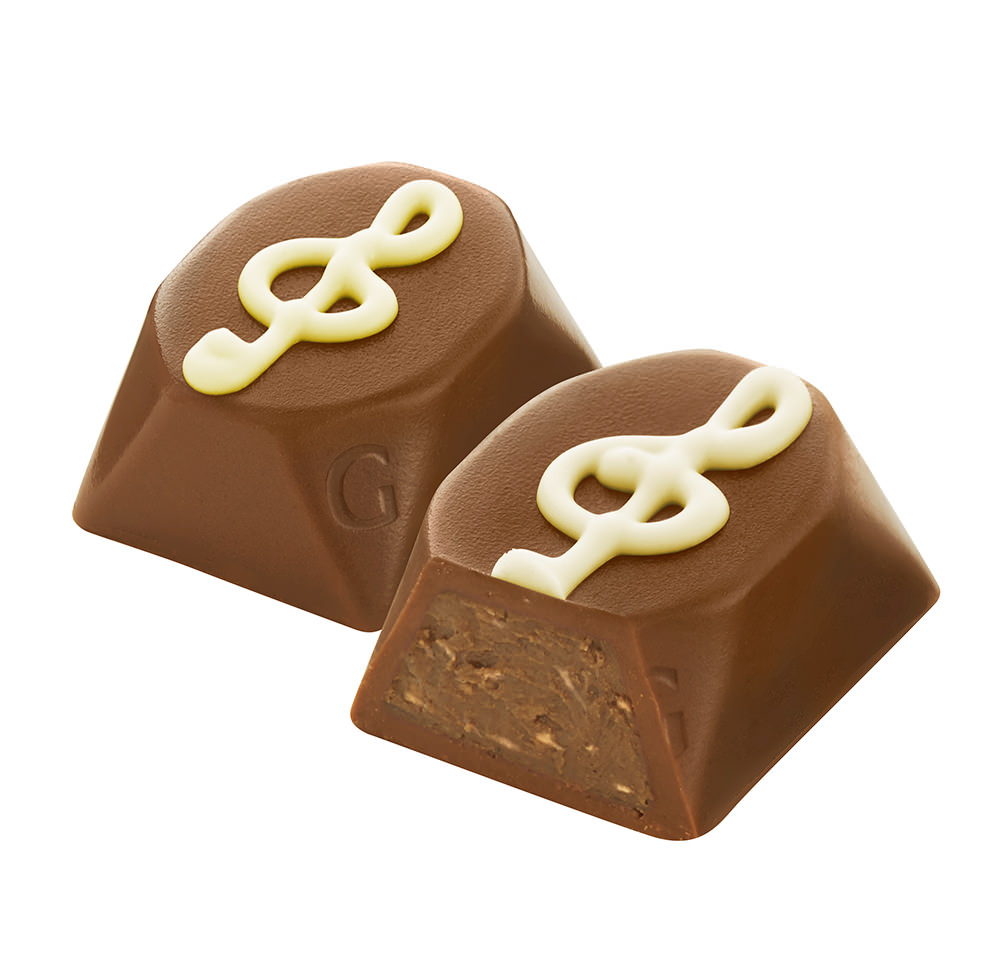 Noix de Coco
A silky milk chocolate almond praliné combined with crispy grated coconut, covered in milk chocolate and adorned with a treble clef. Soft fruity taste comes across with the dark chocolate; the taste bud is now enhanced with the beautiful touch of love.
Godiva 2015 Summer Romance Chocolate Gift Box By Studio Job
Colourful stave and notes outline the touching love song of Summer Romance. Imagine a sunny day in summer, lofty blue skies from another time and space, music filled with the breath of love, and the magic of love so amazing and bright.
Job Smeets and Nynke Tynage have specially created a series of stave and music note motif graphics chocolate gift boxes, blending fantasy and the exquisiteness of first love. Filled with the best and distinctive classic chocolate pieces, GODIVA 2015 Summer Romance Collection carries a sweet summer of love and affection. Share a box of GODIVA chocolate with your lover on the Ferris Wheel and experience spinning love and tenderness.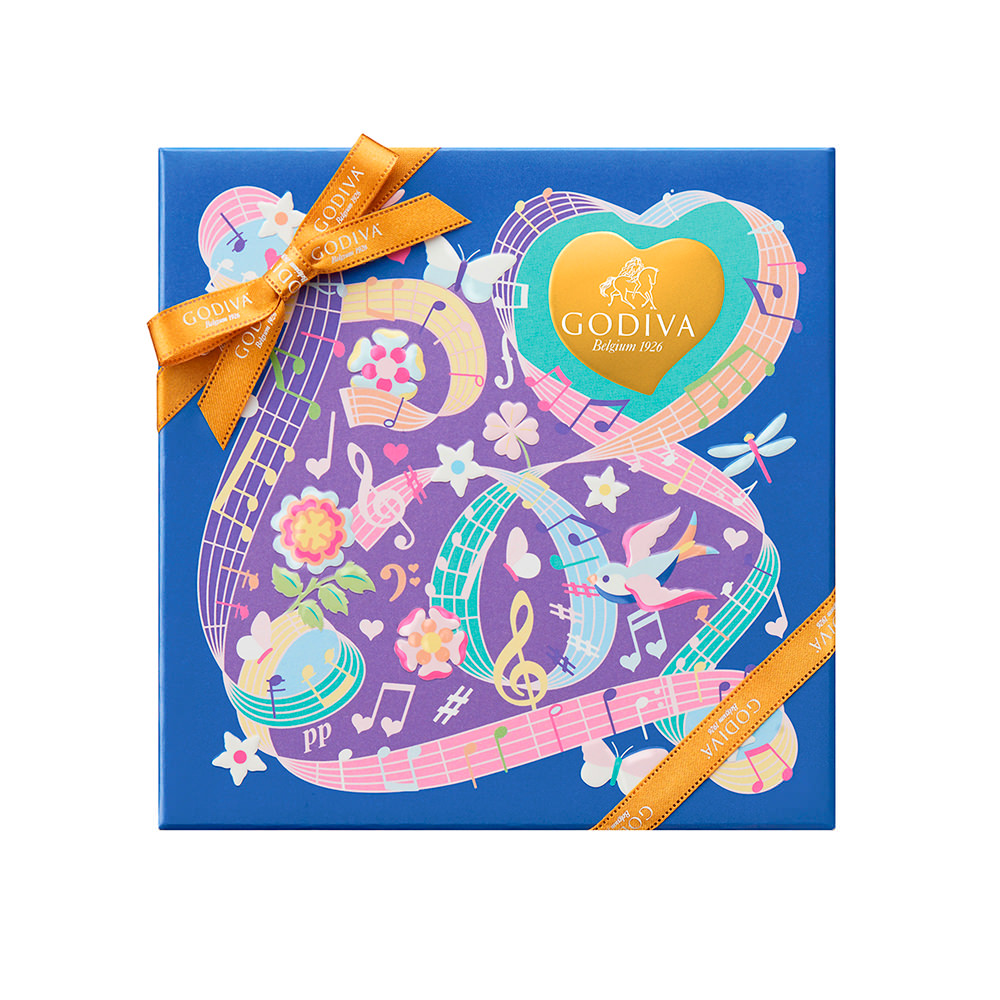 Summer Romance Carré Gift Box
GODIVA Summer Romance Carré Gift Box contains luscious and tempting Bresillienne milk chocolate Carré and Peru 64% dark chocolate Carré. Romantic purple combined with sky blue evoke a warm and sincere love, a perfect interpretation of a summer love song.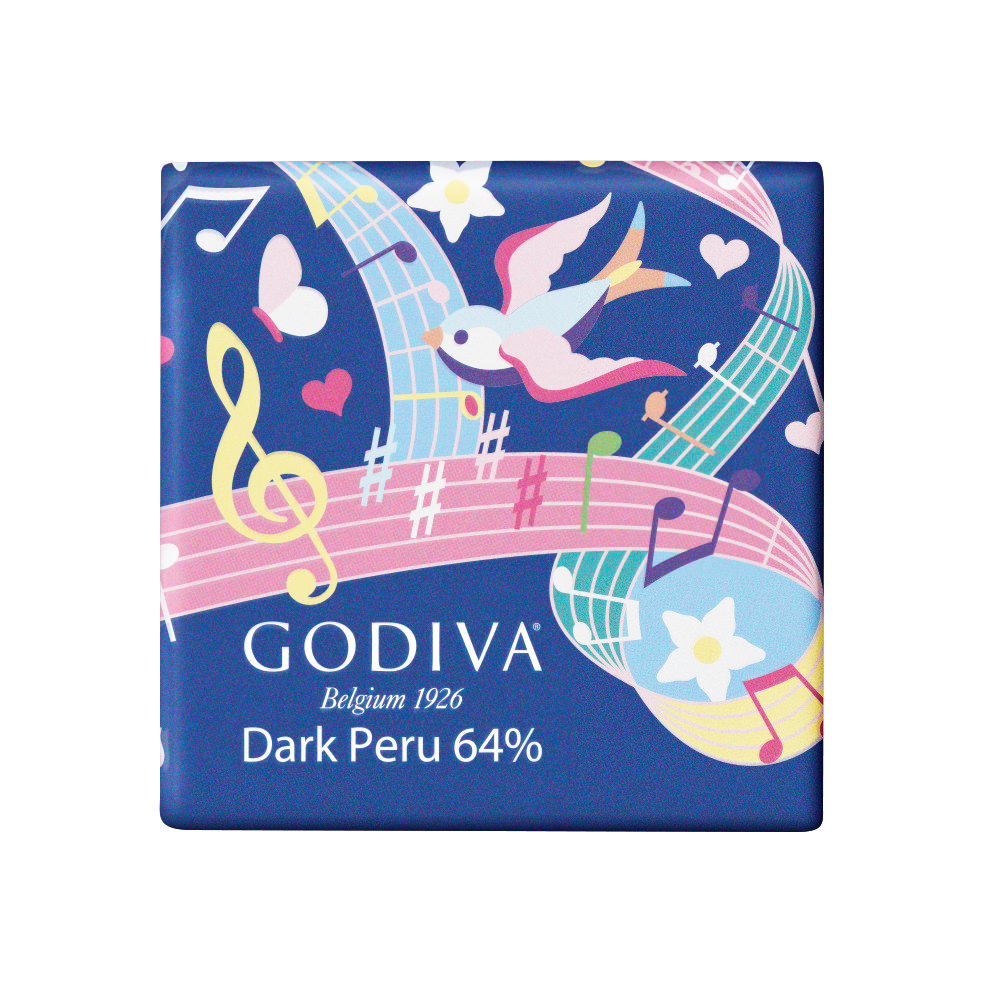 Peru 64% Dark Chocolate Carré
Made of Peru 64% dark chocolate, its rich taste touches every inch of the taste buds.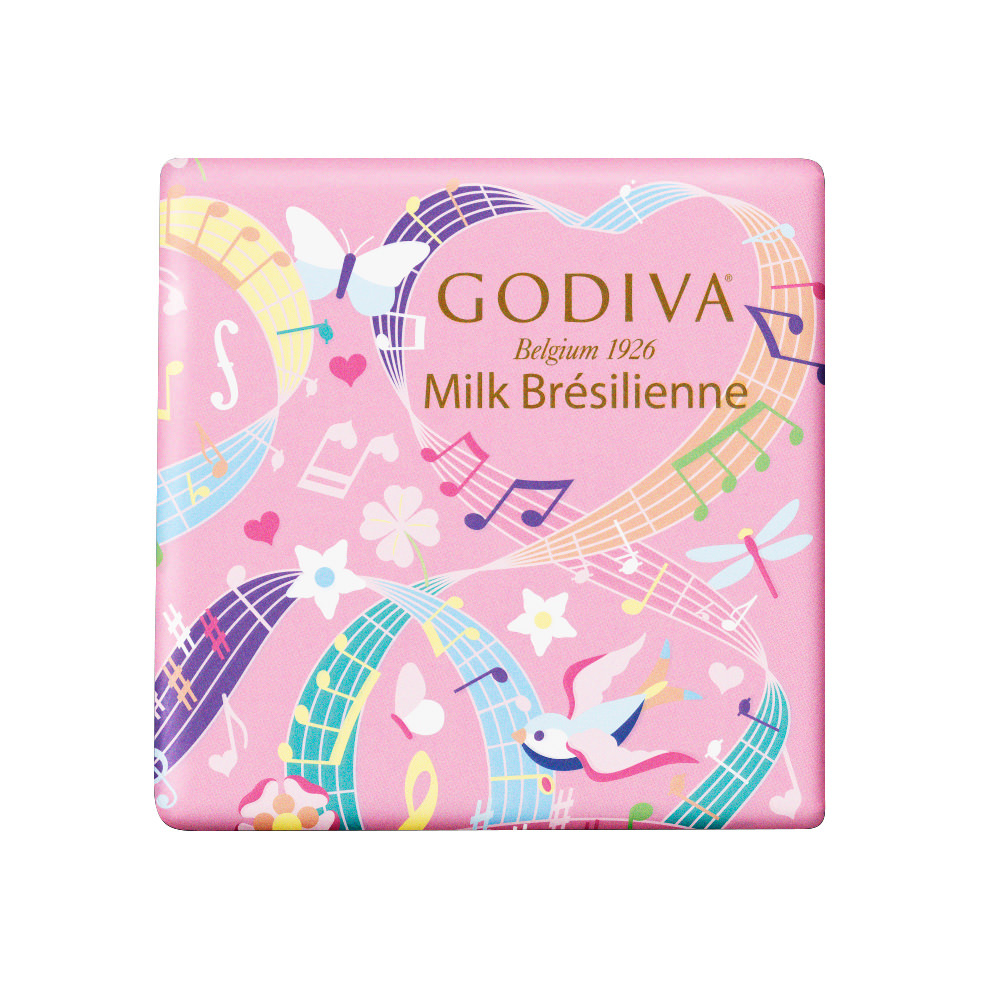 Bresillienne Milk Chocolate Carré
Refreshing milk chocolate mixed with caramel and crispy hazelnut creates a luxurious chocolate journey.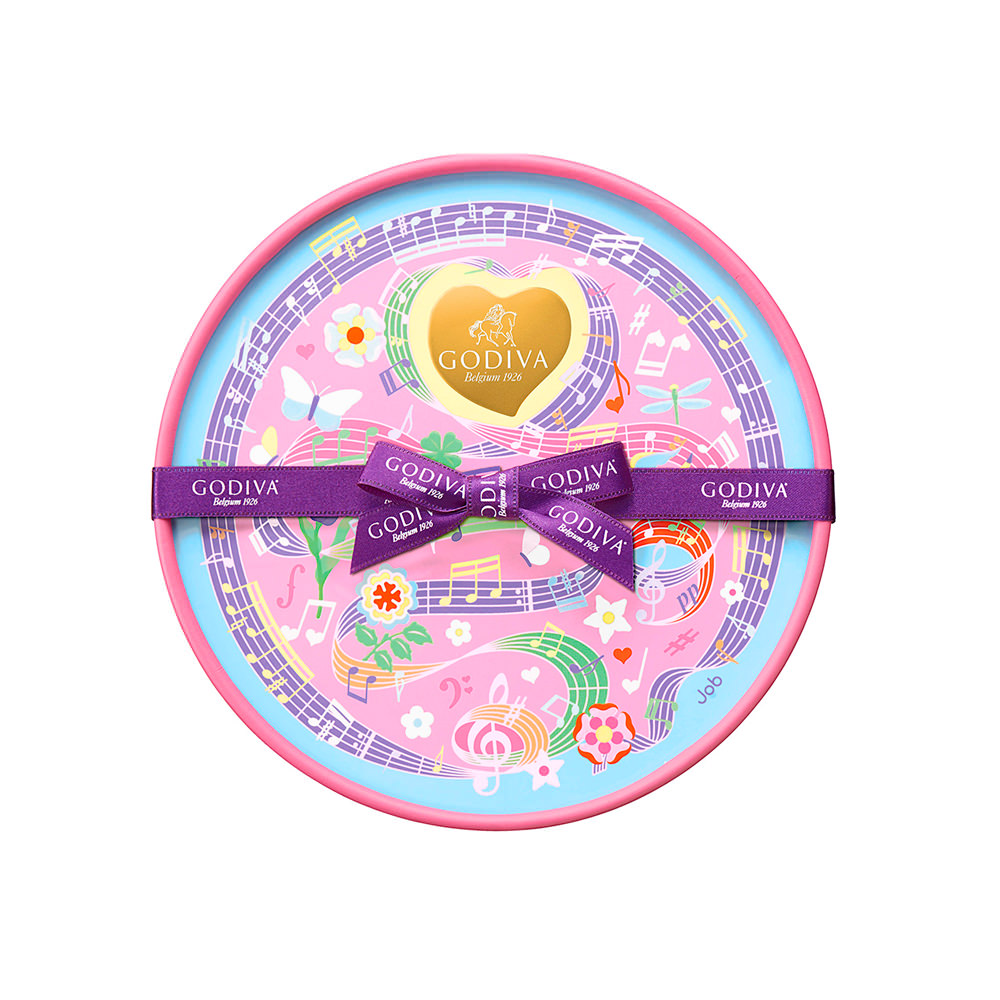 Summer Romance Gift Box 9pcs.
Round gift box loaded with nine pieces of limited edition Summer Romance chocolate. Staves and notes, colourful flowers and butterflies depicts the festive atmosphere and sings songs of pure love.