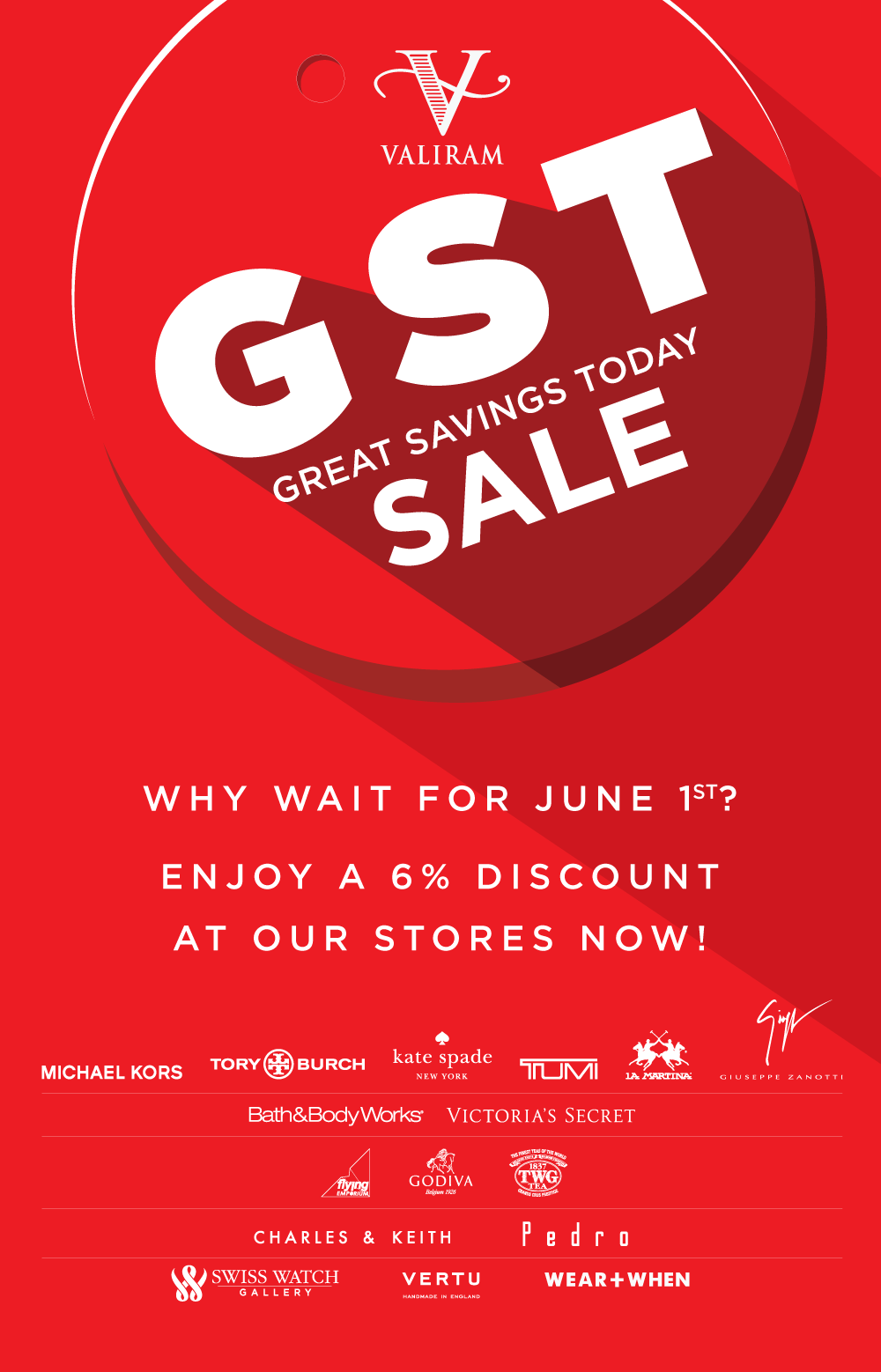 The winds of change have arrived in Malaysia, and it's calling for a STYLE REFORM!
CHALLENGE the norm and make bolder FASHION STATEMENTS.
Demand for your RIGHT TO ACCESSORISE.
Valiram supports your desire for CHANGE.
Why wait for June 1st? Shop with us now and get 6% off at all our stores.