Tropical Traditions  – Find your fragrance getaway! Sun warmed coconuts, white sand beaches, and gentle tropical breezes….your tropical getaway is closer than you think!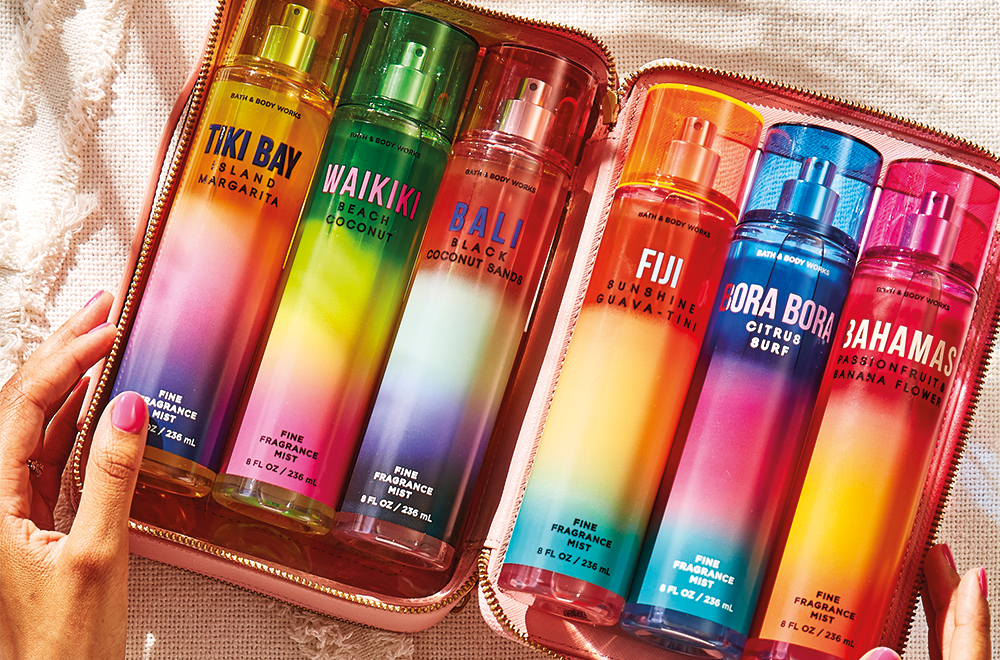 There are six fragrances in the collection: 
1. Waikiki Beach Coconut 
Sun-warmed coconut groves, stunning white sands & gentle tropical breezes. Welcome to your own personal Hawaiian coconut paradise. 
Scent note: A warm, islandy blend of tropical white coconut, saltwater breezes & sun bleached woods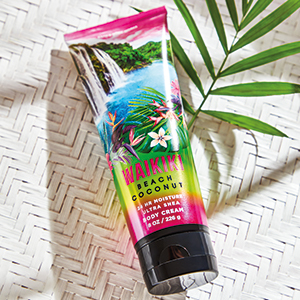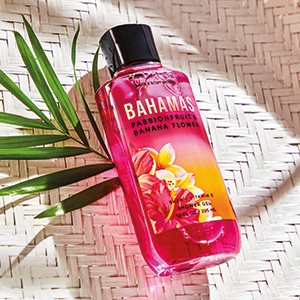 2. Bahamas Passionfruit & Banana Flower 
 Banana trees gently sway under clear blue skies. Passionfruit blossoms fill the air. Grab a bungalow and bask in the beauty of this fresh tropical fruit fragrance.
Scent note: A tropical cocktail of passionfruit, pineapple leaves & banana flower  
3. Bali Black Coconut 
Sail away to Bali's beautiful black sand beaches with this exotic coconut fragrance. 
Scent note:  An alluring, tropical mix of coconut milk, sea salt musk & black sand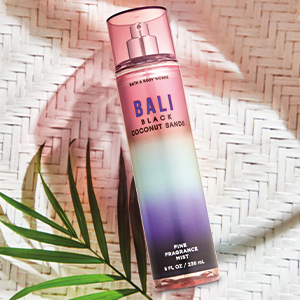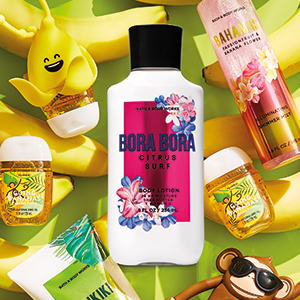 4. Bora Bora Citrus Surf
 Shimmering ocean waves. The scent of crisp, sunny citrus in the air. Bora Bora, your tropical oasis, is calling. 
Scent note:  A fruity, islandy blend of sugared lemon, dewy waterfruit & vanilla bean
5. Tiki Bay Island Margarita 
When it's sunset o'clock in Tiki Bay, there's no better way to end the day than with an Island Margarita.  
Scent note: A whisk-you-away blend of sweet mandarin, island mango & sea salt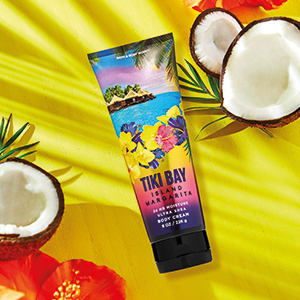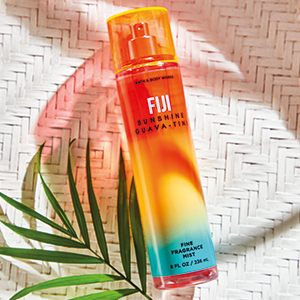 6. Fiji Sunshine Guavatini 
The sun shines brighter in the heart of the South Pacific, where your Fiji island getaway awaits. Kick back and relax…it's Guava-tini time. 
Scent note: A bright & beachy cocktail of sun-kissed guava, fresh orange & seaside jasmine