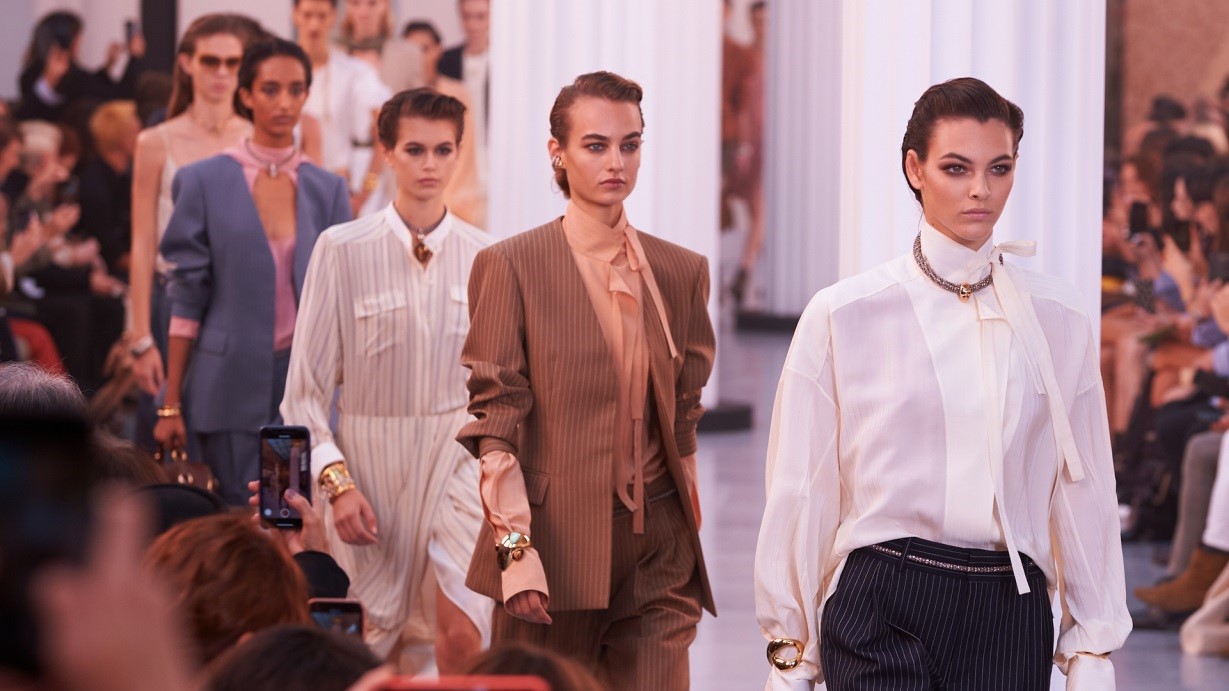 Featuring Rebecca Leigh Longendyke, Monda Tougaard and Felice Noordhoff
Natacha ramsay-levi declares the spring summer 2020 collection an essential manifesto for the chloé woman: a fundamental vision of femininity anchored in reality.
expressing a sense of ease, traditions are refreshed with romance and vigour. a pragmatic, unstudied sophistication enforces the perennial chloé attitudes of sensuality, freedom, and grace.
The collection explores french élan in a decisive equilibrium of tailoring and flou, musing on a relaxed elegance. invoking feminine personalities and masculine silhouettes, character studies create a polished approach to daywear. the delicate palette breezes through bright and broken whites to classical nuances of beige, black, navy, laurel green, lavender grey, jasper, and old rose.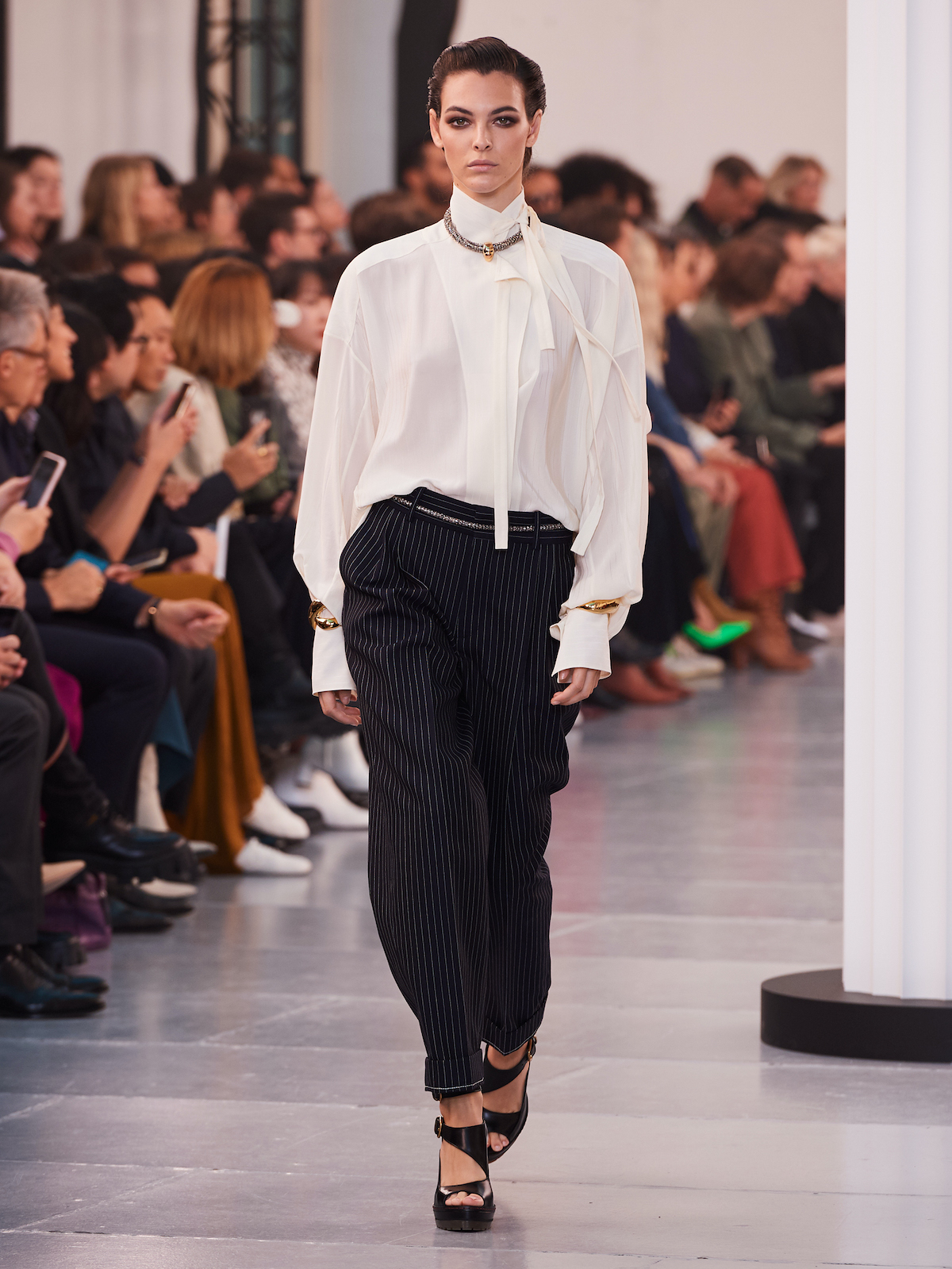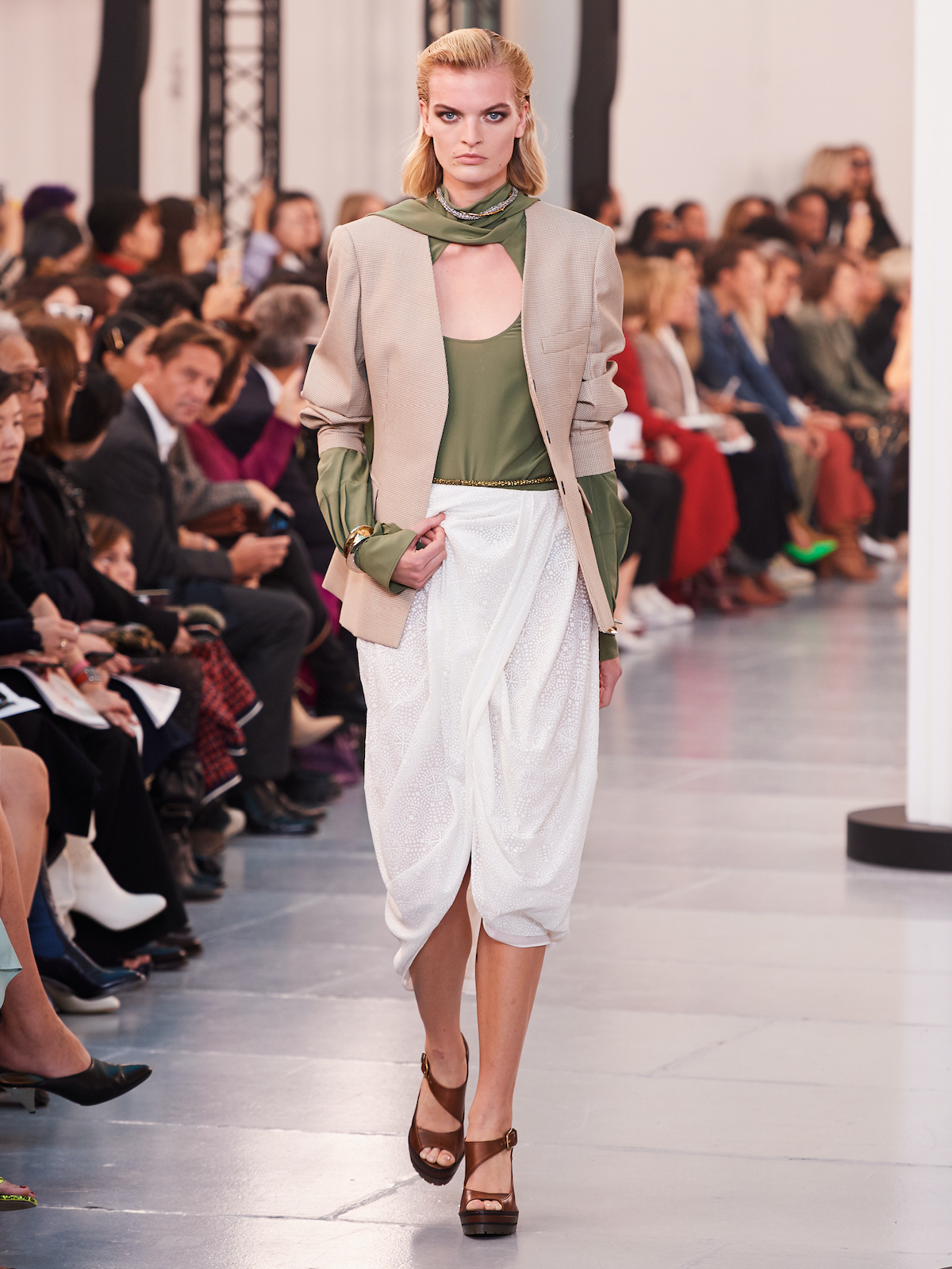 Long tailoring is fluid in cut – assuming sartorial accents from a peak lapel and belted waist to tied cuffs or an extended lining. jersey décolleté tops and poetic scarf blouses underpin city shorts, blazers and skirts in checks and tennis stripes. imbued with lightness, micro floral cottons become smocked prairie dresses, pin-tucked blouses or slim bustiers, as ruffled rib knits, culotte skirts and plissé georgette dresses create bell and tulip volumes. the subtle imprint of bodies plays out on striped screen-print tees, as beaded embroidery and jour échelle techniques negate the toughness of leather and clean denim.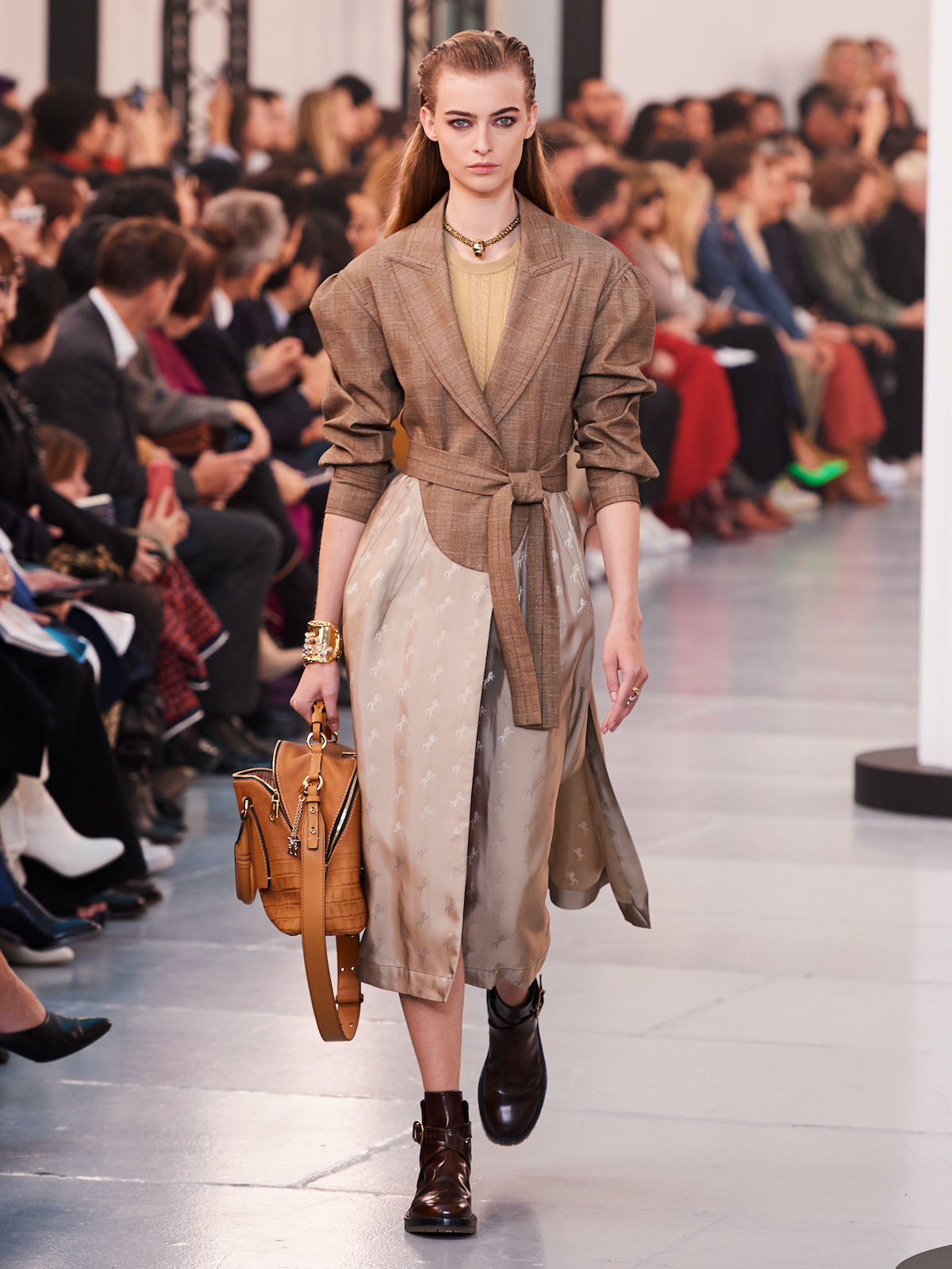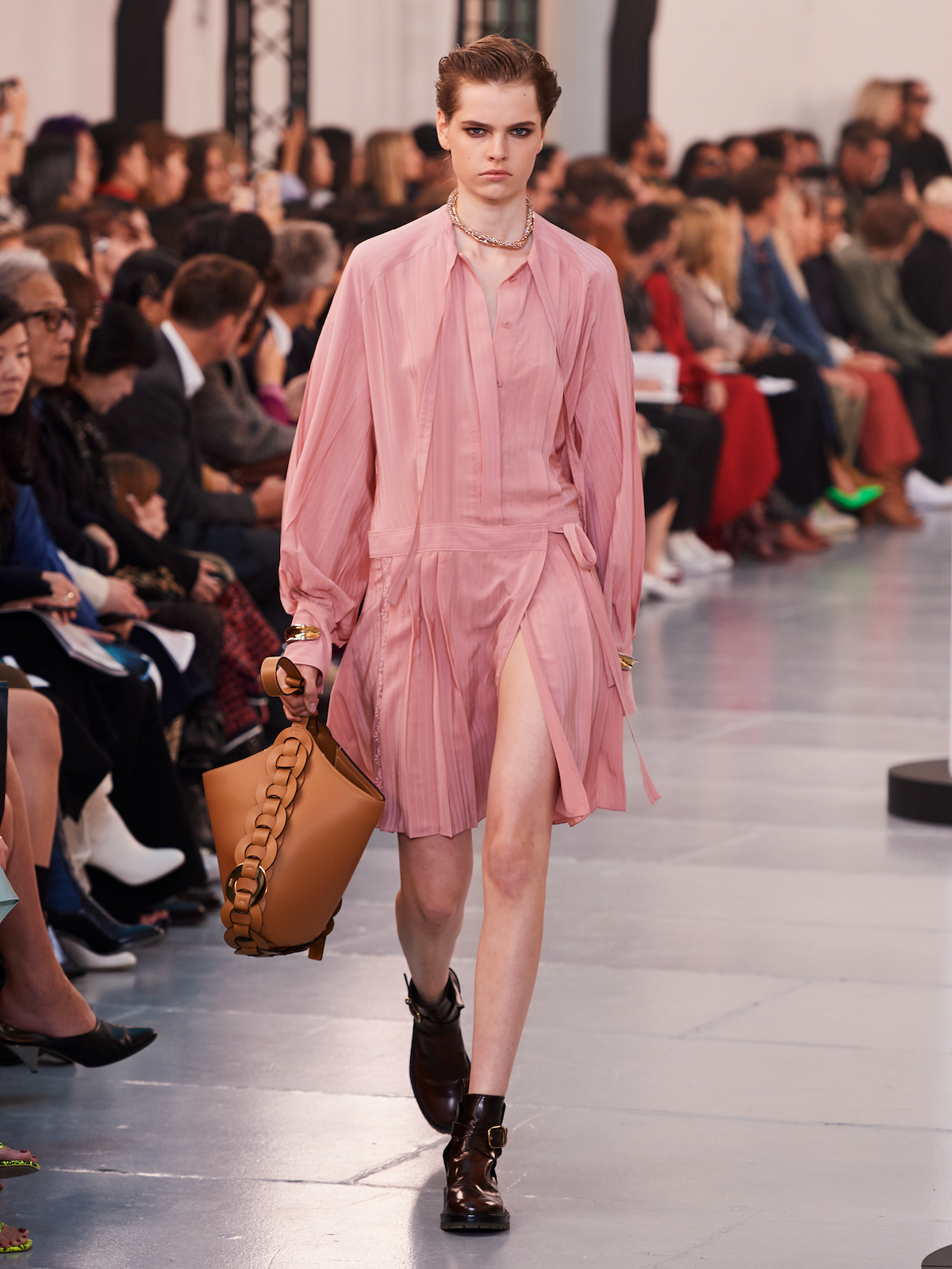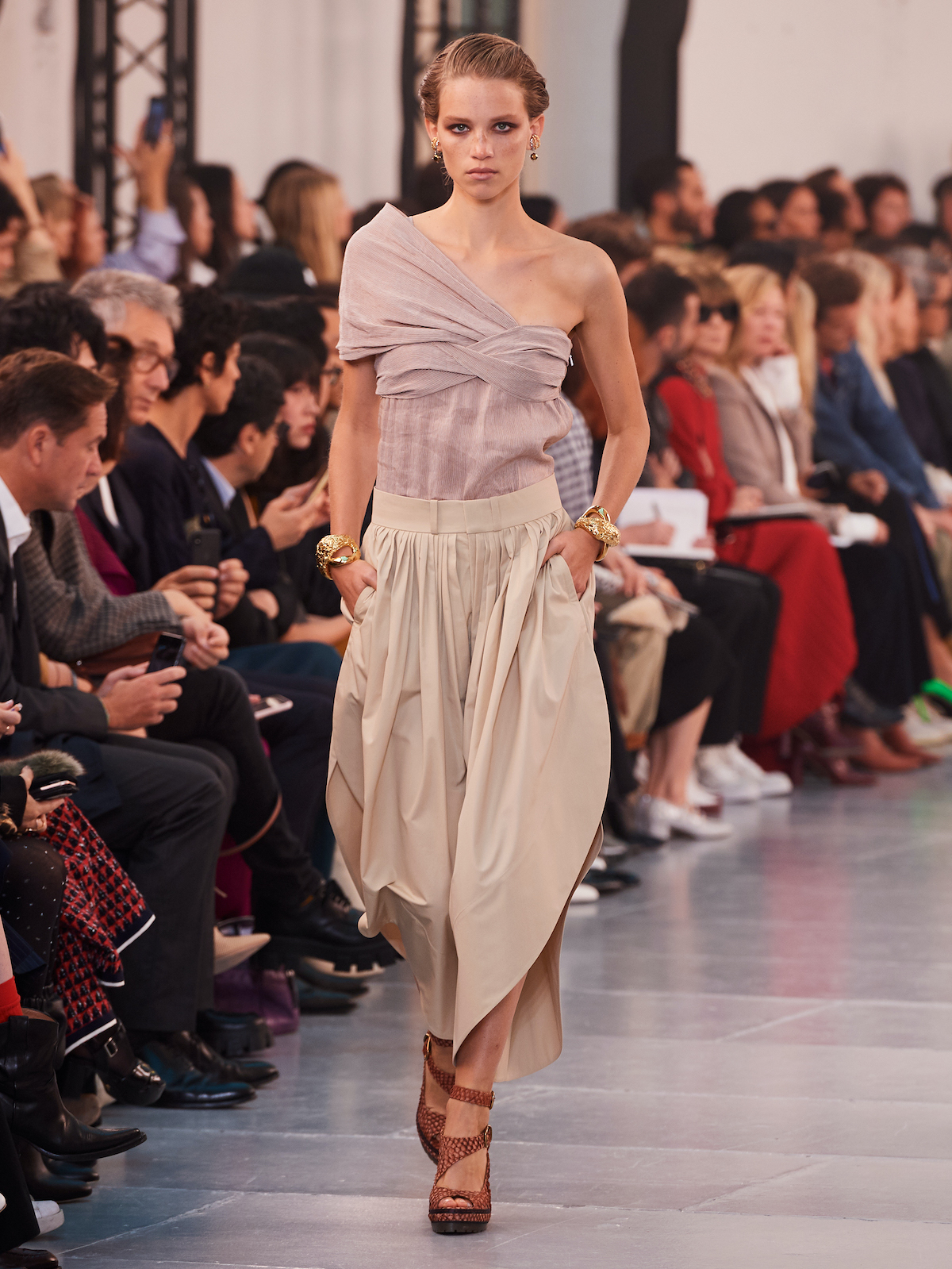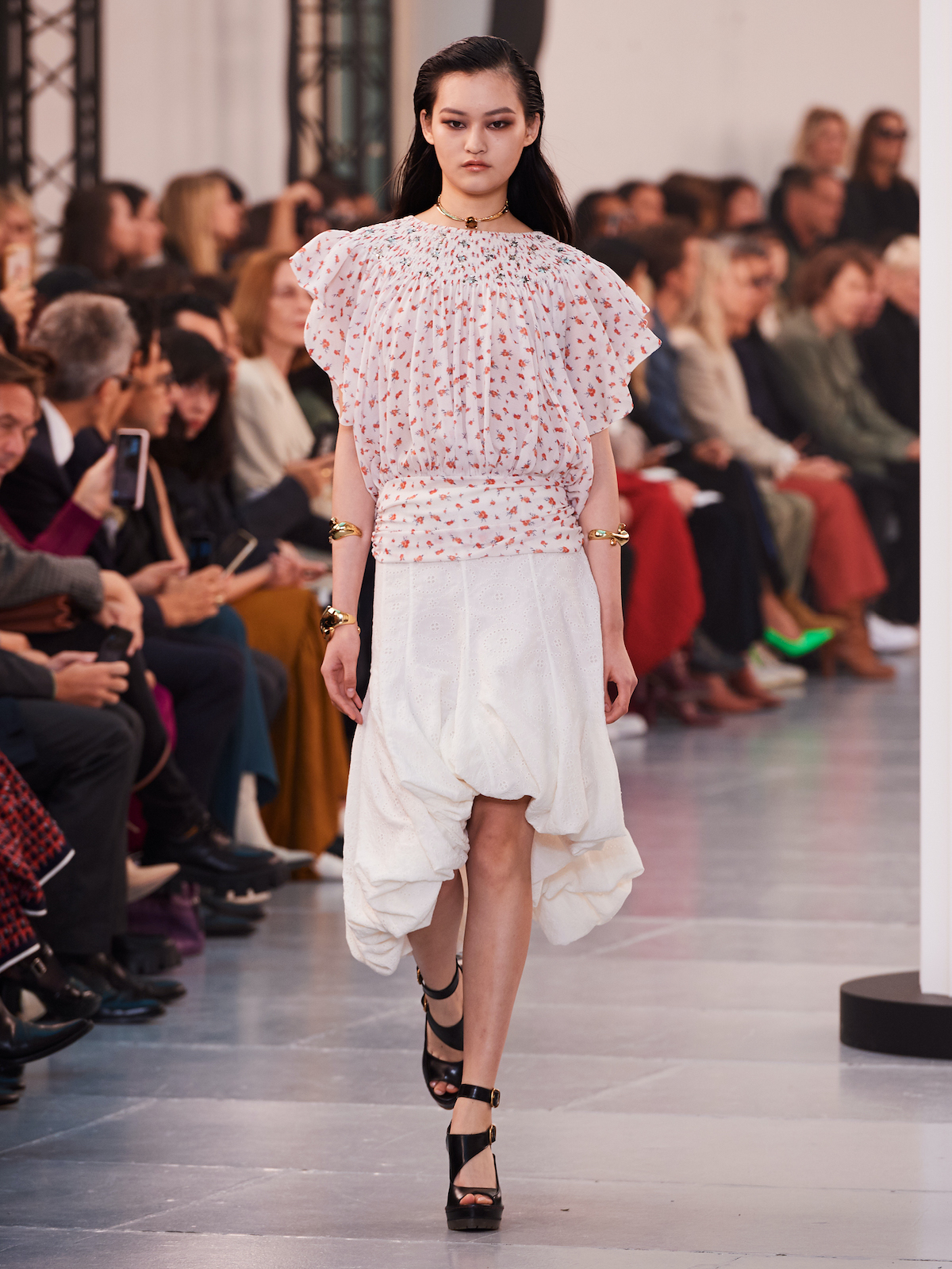 The Chloé accessories collection for spring summer 2020 evokes a grounded sophistication, from crystal chokers and wooden link chains to signature hammered metalwork cuffs and earrings. on foot, double-strap platforms and short buckled jodhpur boots are finished in burnished calfskin and stamped exotics. the triple-handle daria day bag is crafted in soft calfskin with an antique patina, as the new darryl bucket hobo is framed with a looped leather border.